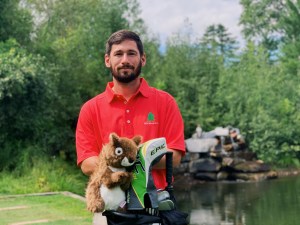 Long time course player and now professional golfer, Sam Read will be returning to Den Brae for the 2023 Season!
Sam Read, a New Hampshire native, picked up his first golf club at age three. Through his younger years, Sam spent countless hours honing his skills at Den Brae Golf Course. Sam proved early on to be among New Hampshire's elite players. He carries a decorated playing resume and has achieved many great things while playing the game of golf.
In 2009, Sam made the executive decision to pass his knowledge to others through teaching. During his 10+ years of teaching, Sam has taught the game to golfers of all levels – from beginners to professionals. Sam was also able to fulfill his lifelong dream of playing professional golf in 2012. He has since competed in over 80 professional tournaments.
For pricing and more information, please visit Sam's official website: golflessonsnh.com
Spots are filling quickly, don't hesitate!
You can book a lesson directly with Sam at lessonswithsam.setmore.com